It was a shameful waste of batteries. I was looking at a system that had been used in backup power application. I was in a warehouse doing inventory. The company needed them recycled. They were 2 years old. They had years of life left in them. It was rotten shame they had to recycle them. Each year, thousands of backup power batteries are used and prematurely recycled.
2ndlLife Batteries was founded to reuse backup batteries.
Usually, after 3 to 5 years, they are changed out for new batteries. During this time, they sit in a battery room waiting for a black out event that may never happen. This means that they have hundreds of cycles left in them for residential solar.
2ndlLife Batteries was founded to reuse backup batteries.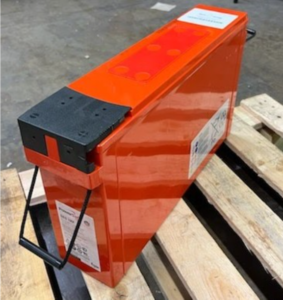 We test, and certify these batteries, offer them to professional Solar Installers with up to 3 years of warranty.
We are 66% less than new Lithium-ion and 50% less than new Lead-acid. Besides the immediate benefit to your pocketbook, deploying them again in a solar system allows for a double benefit:
Solar Energy Storage gives you greater flexibility to use power for years
Delays the inevitable recycling for 3 to 5 years.
This means you are carbon footprint is negative – and that is a good thing.
As one of our customers said about our 12V AGM Lead-Acid systems: "We sold the ones we had and so far, had good results". Daniel Solftus, President, Power Stream, Narvon, PA
He was happy with the results – why not you?
Join us and make money – and help save our battery resources.